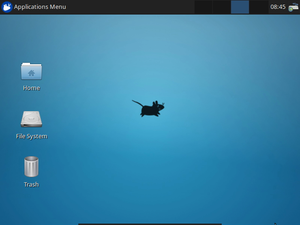 Recording Frame-Perfect, High-Resolution Screencasts on Linux in the Year 2014
Posted on 2014-06-30 20:35 by Timo Bingmann at Permlink with 0 Comments. Tags: vncrec
Last week I produced a recording of a talk about "STXXL 1.4.0 and Beyond". I thought it would be trivial in the year 2014 to create a frame-perfect high-resolution recording of a PDF presentation slideshow with moving mouse cursor on Linux. I was so wrong.
In the end, I created a patched version of vncrec: now called "vncrec-rgb 0.4", and the tutorial on the vncrec-rgb webpage. But now, why do screen recording with vncrec?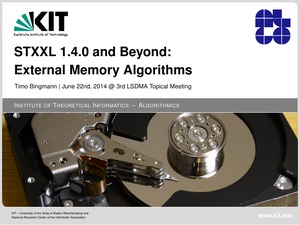 Recording of a Talk "STXXL 1.4.0 and Beyond"
Posted on 2014-06-22 20:00 by Timo Bingmann at Permlink with 0 Comments. Tags: c++ stxxl talk
This is a recording of a talk that I gave last week at the 3rd LSDMA Topical Meeting in Berlin. The talk covers a basic introduction into the STXXL library's features and contains many short code examples that serve as a tutorial.
The slides of the presentation 2014-06-22 STXXL 1.4.0 and Beyond.pdf
are available online and the recorded talk can be seen on Youtube video below.
And here is the video of the recording: http://www.youtube.com/watch?v=UswxcAOJKBE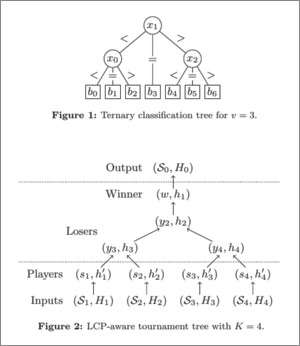 Released parallel-string-sorting 0.6
including Parallel Super Scalar String Sample Sort and Parallel Multiway LCP-Mergesort
Posted on 2014-03-09 10:20 by Timo Bingmann at Permlink with 0 Comments. Tags: c++ parallel-string-sorting sorting
This short post announces the second public version of our parallel string sorting project. It is a test framework and algorithm collection containing most sequential and parallel string sorting implementations.
The collection includes parallel super scalar string sample sort (pS5), which we developed and showed to have the highest parallel speedups on modern single-socket multi-core shared memory systems. Additionally, the collection now contains parallel multiway LCP-mergesort, which can be used to speed up string sorting on NUMA multi-socket machines.
See the
parallel-string-sorting project page
for our technical report and more information about version 0.6.